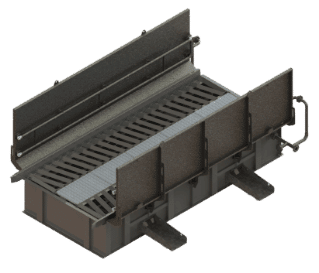 A high-pressure washing station
The World Laveur Dynamique is a fixed washing area with high-pressure jets for cleaning the wheels of trucks, trailers and semi-trailers, public works vehicles, dumpers, etc.
A high-pressure washing system to evacuate sludges.
The World Laveur Dynamique is a truck wheel washing system made up of 4 lower ramps, 4 ramps for side wash as well as slatted floor.
The vibrations due to the driving of the vehicle on the slatted floor, together with the action of the high-pressure nozzles, enable teh removal of the mud located in between the wheels and the tyre grooves.
Using the same principle as the other models, the high-pressure nozzles ensure a water-saving and chemical free washing.
This washer has just one pump for the washing process. The water directly falls into a tank (concrete or steel) located below.
Standard size for a dynamique wheel washer tank:
Washing tank
9m (L) x 2,7m (W) x 1,75m (H)
Wheel wells
2.7m (adaptable on request)
A simplification to our flagship range
Thanks to our experience and customer feedback, World Laveur limited its Dynamique Washer range to three models that are adapted to the fouling levels of your sites.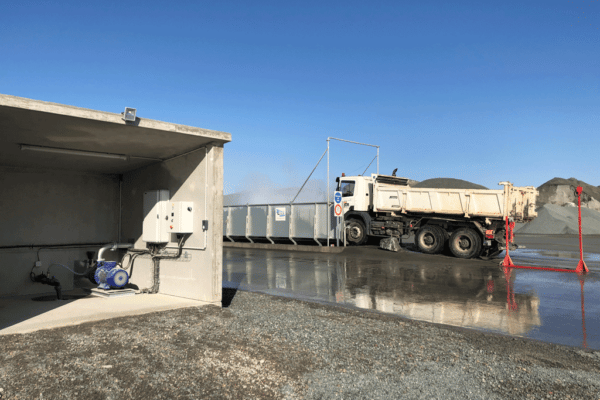 LD-4000
4m dynamique washer
This washing station is adapted to low fouling installations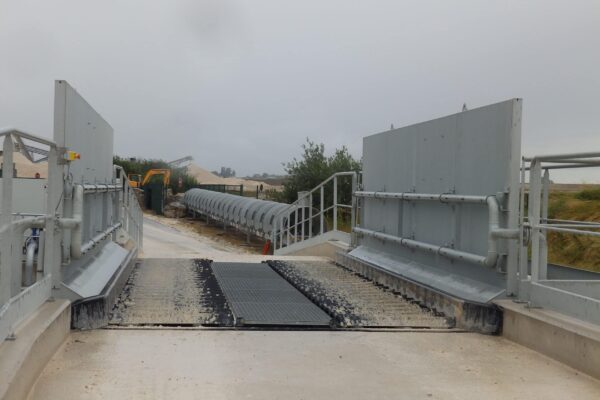 LD-6000
6m dynamique washer
This washer is adapted to moderate fouling installations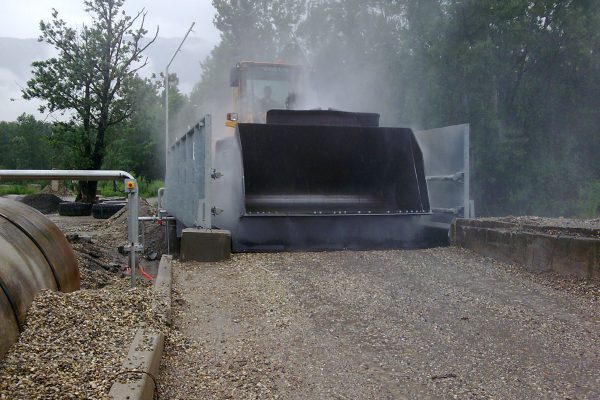 LD-9000
9m dynamique washer
This washing equipment is adapted to heavy fouling installations