World Laveur participates in the Greater Paris project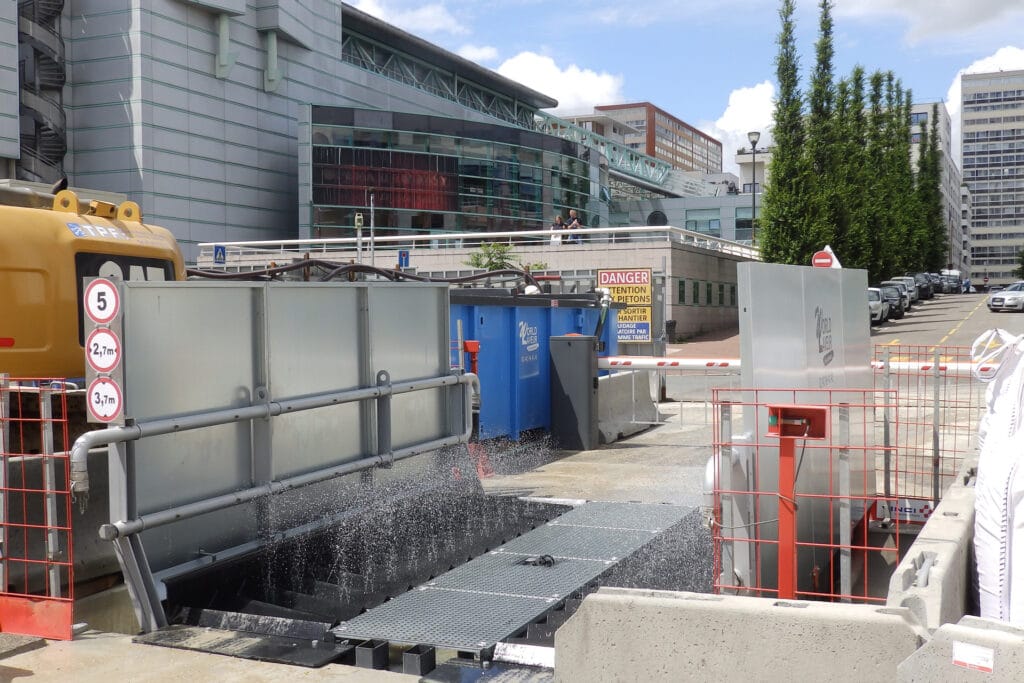 This is one of the biggest projects currently underway in France.
The Greater Paris development project represents a considerable market for public works companies, with a very large number of worksites: airport development, metro line creations, real estate construction, landscaping, etc.
A whole region is changing face in order to evolve and it is a great pride for the whole World Laveur team to contribute to this large-scale project!
The many World Laveur wheel washers spread throughout the Greater Paris area count tens of thousands of passages of trucks, dumpers and other public works equipment. As the vast majority of the sites are coming to an end, World Laveur has made a positive first assessment. Our clients are happy to have shown a positive image of clean construction sites. As a result, local residents were able to continue their road travel in complete safety.
See below a selection of photos taken on the Paris Metro Line 15 project World Laveur is also working on Orly airport and another metro line, which are other construction sites of the Greater Paris development project.