Peter James, your new business manager at World Laveur
Since September 2021, Peter James has taken over from Didier Bourré. He is now your new contact to answer your questions, give you advice and help you choose the wheel washer best suited to your needs.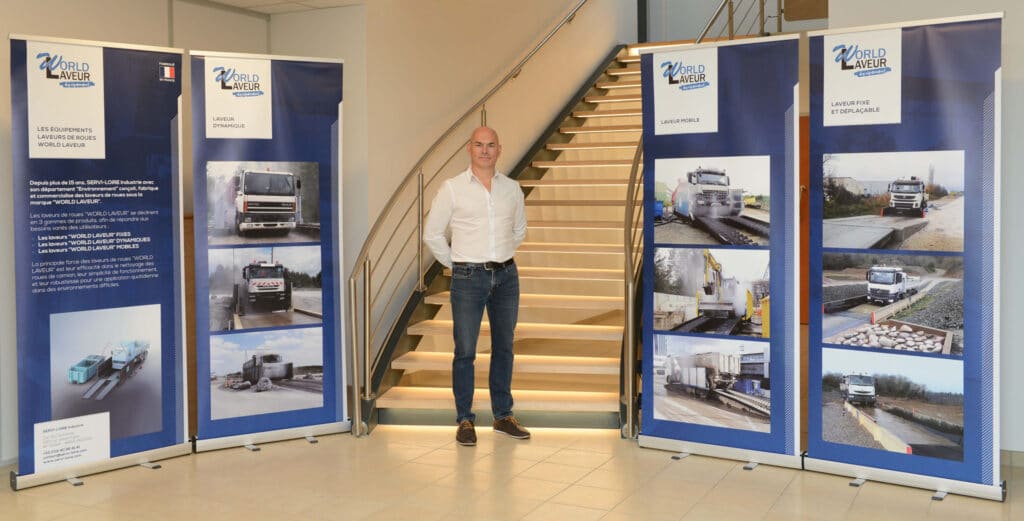 Peter is a man of the field! He knows the building sites because he has worked there for many years and in many fields: aeronautics, aerospace, armament and automated machines. He was the one who accompanied customers from the definition of their needs to maintenance on a wide range of boiler making projects.
More recently, Peter worked on a five-year assignment at the Institut des Métiers de la Chaudronnerie et de la Tuyauterie Industrielle (IMCTI). Within this centre of expertise of the Compagnons du Devoir, Peter coordinated teams and managed partners (CFA, suppliers, professional organisations, etc.). He also led numerous actions internally and in professional networks.
Throughout his assignment, the human aspect and the field have been at the heart of his daily work, with the desire to help each person grow. He has accompanied many young compagnons du devoir, with the precept that the journey shapes the youth.
Peter will now put his skills and knowledge at your service, to accompany you and advise you in your wheel washer purchasing or renting projects.